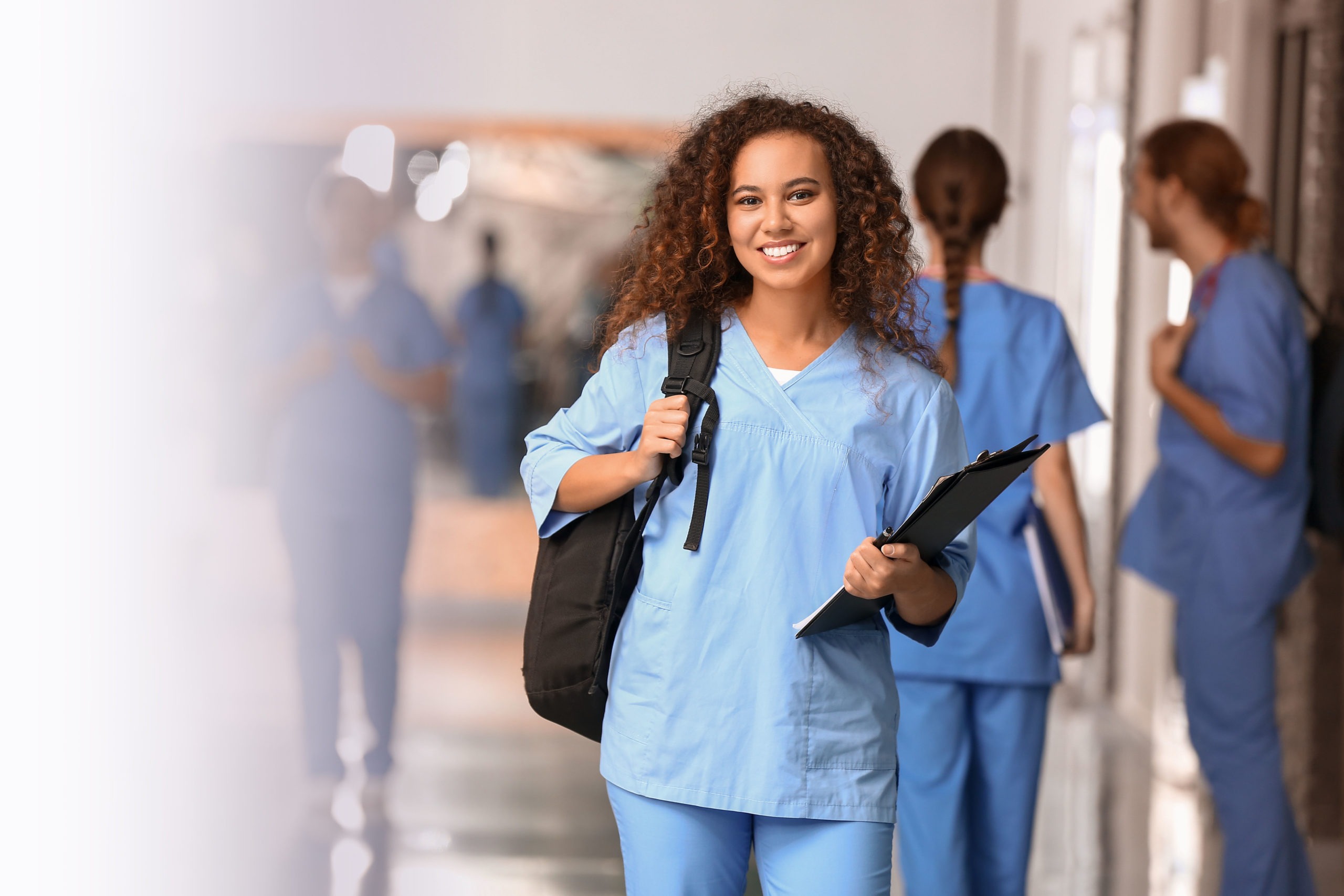 BE THE
BEST NURSE
YOU CAN BE!
Choose your pathway from a suite of programs that meet you where you are in your life's journey. Designed for working professionals, our nursing programs are flexible, affordable, and skill-focused so you immediately can apply what you are learning.
Learn through collaborative leadership experiences, both in and out of the classroom
Be prepared to focus on the importance of quality improvement in the clinical setting and beyond
Advocate for policy change, focus on critical decision-making skills, and continue to share this vital subject knowledge with future generations of nurses to come.
Gain empathy and learn how to work towards promoting justice and decreasing health disparities.
BSN
100% online
Transfer up to 90 credits
Accelerated MSN pathway
8-week sessions
▸ Learn more about:
RN-BSN | BSN | Second Degree BSN
MSN
Education & Leadership
100% online
20 months
Hands-on capstone experience
MBA add-on option
▸ Learn more about: MSN
DNP
100% online
36 credits, 11 months
Supportive cohort model
Tuition assistance available
▸ Learn more about: DNP
Contact Admissions
Whether you are just beginning your nursing career, or already are an experienced advanced practice nurse, leader, or educator, we tailor our support for your personal journey!