Alumni Brian and Merina Vratoric will celebrate their first Valentine's Day as a married couple by indulging in their traditional romantic dessert – cheesecake, and reflecting on the day they first met on campus.
Brian Vratoric and the former Merina Jedlicka, both 2015 graduates, met during a Carlow orientation activity in 2011 and began dating a month later. They married Dec. 11, 2021, at Phipps Conservatory in Pittsburgh.
"I remember there was a 'party on the greens' during move-in weekend, and a group of five or six became friends and started hanging out together that week," recalled Brian. "Merina and I were part of that group."
"We were just friends then, but I think we both knew we were attracted to each other.
She is the funniest person I know, and I like to laugh a lot."
Merina, too, was smitten by the "really cool guy, and also the funniest person I know."
"We both lived in Frances Warde Hall and we would have breakfast together at Franny's," said Merina. "There weren't a lot of people who lived on campus, so we were a really close-knit group, and that helped keep us together."
While at Carlow, Brian worked alongside friends in the campus mailroom, where Merina and her friends would often stop by.
"I worked in the mailroom all four years, and I know it's just a mailroom, but it was an important place for us," he said.
Brian earned a bachelor's degree in accounting and forensic accounting. He works as a senior financial analyst for Software Engineering Institute while pursuing an MBA at the University of Pittsburgh.
Merina earned a bachelor's degree in early childhood and special education and now teaches for Pittsburgh Public Schools.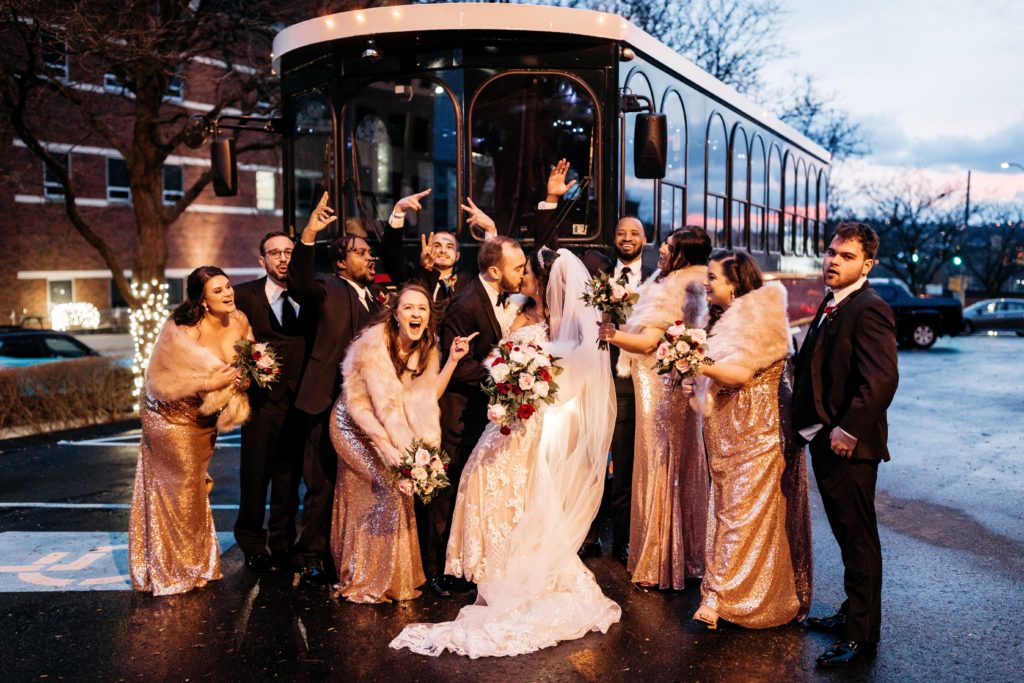 The couple's first date was a show at a South Side theater and dinner at Qdoba.
"I proposed to Merina in Paris in 2018, but honestly, we knew we were going to get married since our freshman year," said Brian.
"At Carlow, being an educational and spiritual place, we received a lot of guidance from some of the leadership there. I do think Carlow played a key part in the development in our lives."
Carlow graduate Kelly Cable, maid of honor at the wedding, said the Vratorics remind her of an Irish blessing, which read "May you always find three welcomes in life: in a garden during the summer, at a hearth during winter and in the hearts of friends throughout all your years."
"The friendship that Brian and Merina provide is what everyone dreams of having in their lifetime.  Carlow not only provided me with an amazing education, both for undergraduate and graduate studies, but also something that is absolutely irreplaceable- two amazing best friends," said Cable. 
"Brian is the most down to earth, honest, compassionate man, who is the perfect fit for Merina, the most caring and supportive best friend anyone could be blessed to have in their corner. These two individuals are walking examples of Carlow's core values."
Carlow graduate and best man Tirrell Harris said Brian and Merina are the definition of true love and stability.
"They both also display such compassion that allows the other to learn and build a stronger connection," said Harris.
The Vratorics, of Plum, plan to honeymoon soon, hopefully in Ireland. They also plan to start a family soon.