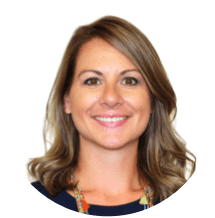 Director of Special Education, Provident Charter School
"When deciding to attend graduate school, Carlow University was a natural choice, not only because of its familiarity, but also because of the various degree options."
Head Teacher, Child's World Daycare
"I especially loved The Campus Laboratory School. It was a chance to experience the design of different classrooms, closely observe many teaching styles, and practice using different instructional strategies in a supportive environment."
Chemistry Teacher, Avonworth School District
"I want to take this moment and thank Dr. Keely Baronak and the whole Carlow team for the education and experiences I've gained from the MEd Secondary Education program. I'm excited to represent Carlow in my new home."